Four months ago to the day I was in Washington, D.C. to visit my friend A and witness history in the making. It was a frigid day, but that didn't stop us and more than one million people from crowding the National Mall to watch President Obama's inauguration on jumbotrons. Despite slowly losing feeling in my toes, I was grateful and excited to be standing among such enthusiastic supporters of our new president. All around me were proud Americans cheering, "That's my president!" Needless to say, it was a morning I'll never forget. Here are some of the photos I took that day.
Read more…
This will be my last Obama inauguration weekend photo, I swear… until I upload the ones I took in DC.
I love that this private moment between a husband and a wife was caught on film.
(Pete Souza / The White House)
One more fabulous photo of Malia Obama and her camera! Here she is taking a picture of her father, President Obama, all dressed up for the inaugural balls on January 20, 2009.
(Pete Souza / The White House)
And how can you not love Sasha's little dance of excitement?!
How adorable is it that Malia Obama, now a celebrity herself and subject of countless photos, pulled out her digital camera at all the big events she attended leading up to her father's inauguration?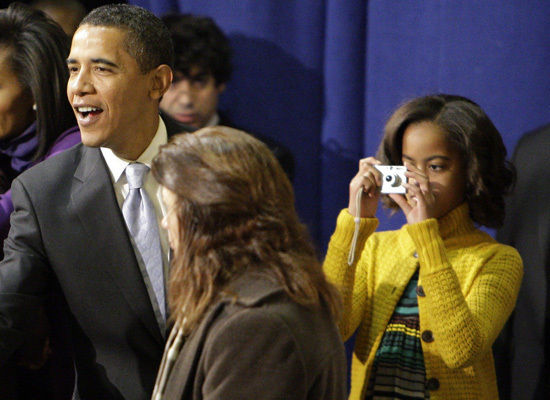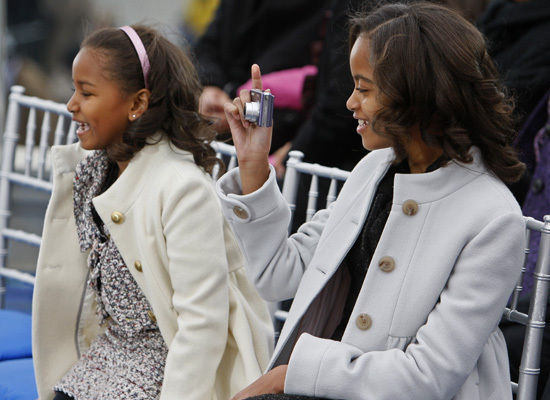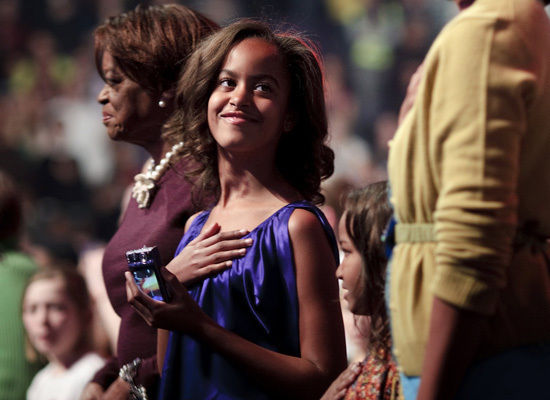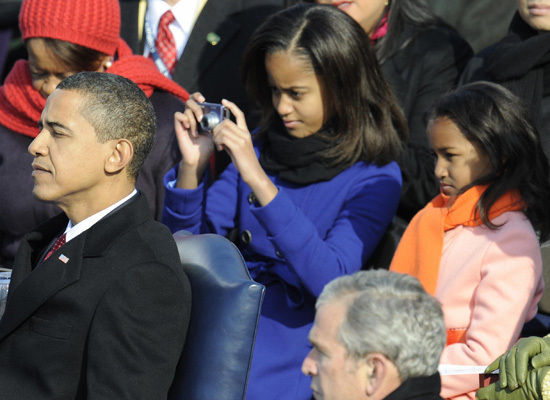 (images via The Huffington Post)
No, these aren't the photos that I took at the inauguration of President Obama. (I still need to upload and edit mine.) These come from The Boston Globe online, and I learned about them from @rebekahead on Twitter. (BTW, if you are on Twitter, I hope you'll follow me @pjinomaha!)
Here are some of of the incredible photographs taken on January 20, 2009.
I was standing near the 2nd Jumbotron on the right. So close (almost)!
I think Sasha Obama is the cutest thing ever, and I love her and Malia's custom J.Crew jackets.
So long, W!
Who care if Michelle's dress too closely resembled a wedding dress? The President and First Lady look like royalty.
The letter President Bush left for Obama, the 44th president, in the Oval Office.